MAPPING
IS THE FIRST STEP IN
EXPLORATION
In an age when we are mapping the surfaces of

Venus

and

Mars

, it is difficult to believe that so little is known about our own planet. We know more about the backside of the moon than we do about the bottom of the ocean.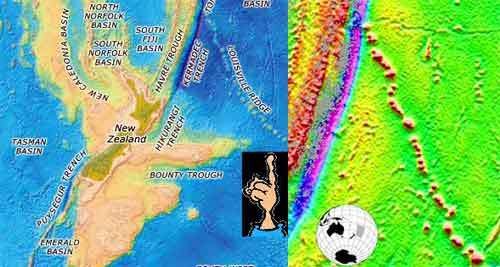 Louisville seamount chain which is a chain of large undersea volcanoes having a length equal to the distance between New York and Los Angeles. These features are unfamiliar because they were

discovered
a little
more than 20 years ago
. The Louisville
seamount chain was first detected in 1972 using depth soundings collected along random ship crossings of the South Pacific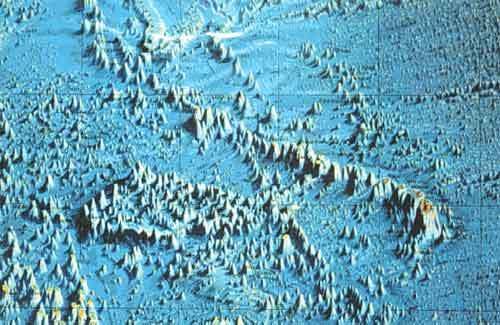 This is a composite map using satellite data and multi-beam sonar data.
HUDSON CANYON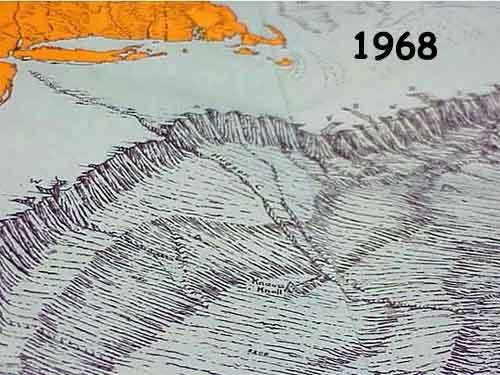 The Hudson Canyon is still a true ocean wilderness right in the backyard of the largest metropolitan area on earth, NEW YORK
Cartography is still a art and science. Lots of new methods and ideas that is marrying more than a few branches of

bathymetries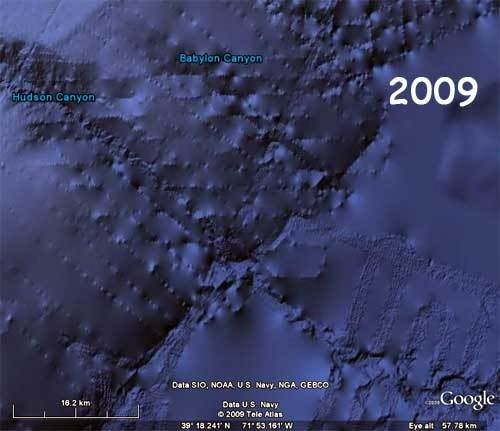 However, what users are seeing is an
artefact of the data collection process
. Sea floor terrain data is often collected from boats using sonar to take measurements of the sea floor.
The lines reflect the path of the boat
as it gathers the data. The fact that there are blank spots between each of these lines is a sign of how little we really know about the world's oceans.
SOME VERY COOL MAPS
GOOGLE OCEAN
version 5.0
You can fly under the surface of oceans and explore underwater terrain