Lolo Jones, the thirty year old virgin,
displaying her
Evangelical Christian values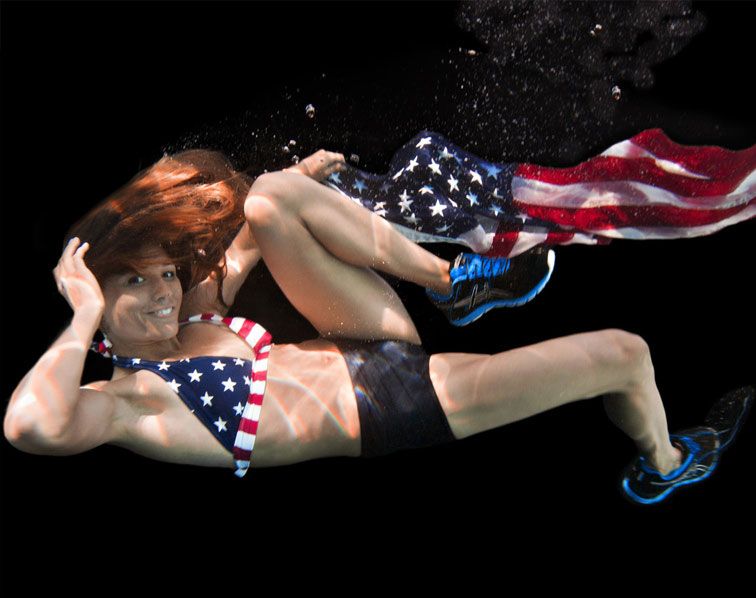 Lolo Jones, the
thirty
year old virgin, has received far greater publicity than any other American track and field athlete. This was based not on achievement but on her exotic beauty and on a cynical marketing campaign. Essentially, Lolo Jones has decided she will be whatever anyone wants Lolo Jones to be — victim, vixen, virgin
Below, Women Who Auctioned Off Their Virginity
(mouse over for their stories)
India vagina gel: "Why the hell should you be tightening anything?"
GOODSTUFFs Bathymetric stuff
A naked female scientist plays with beluga whales in the freezing Arctic waters
Brazilian Bikini Babes Have the Best Bums
Where does all the poop go in Dubai? Millions of people and no sewers, just holding tanks and "poop" trucks. We found this lineup out on the highway and never found the end of it. We asked the drivers and they had been there for 3 days. Maybe why they now just dump it in the ocean and the beaches are closed.
These Would Make Perfect Pillows
Tis the mosquito season
WEIRD B/W
A collection of the most confusing unexplainable
weird black and white photos from the past
Karima El Mahroug denies her own sworn descriptions of racy escapades at his "bunga bunga" parties and long lists of expensive jewelry and watches received from the media mogul. Karima el Mahroug, a Moroccan known as Ruby, dismissed a series of sworn statements she made to investigators in the summer of 2010 as "all stupid things" that she now regrets saying. "I apologize to the prosecutors. They were all nonsense," she said.
Nicole Minetti is the showgirl credited for putting the smile back on Silvio Berlusconi's face, accused of dressing as a nun then stripping down to her underwear at one of his infamous bunga bunga parties. Nicole Minetti on Facebook
Graziana Capone, a law graduate and model
Silvio Berlusconi, who was accused by his estranged wife Veronica Lario (she doesn't like to appear in public)
of "consorting with minors"
Despite her tendency for racy photo spreads and spending alone time with Silvio Berlusconi, Noemi Letizia proclaims that she is a very innocent person. Among other things, she lists her strong Catholic background and her virginity as symbols of her strong values.
Barbara Matera became a member of the European Parliament in 2009 and is currently Vice-Chair of the Committee on Women's Rights and Gender Equality (FEMM). Barbara Matera also sits as a full member on the Committee on Budgets (BUDG) and is part of the Delegation to the EU-Turkey Joint Parliamentary Committee.
Camilla Ferranti, actress and former ballerina. Camilla Ferranti
has posed semi-naked for a variety of calendars and magazines and has also appeared in several Italian soap operas.
Angela Sozio(<= NSFW)became notorious for her sexy antics and nude photos.
Angela Sozio
has appeared on Grande Fratello (Italy's Big Brother) and was famously snapped sitting on Berlusconi's knee two years ago at a weekend break with four other women at his luxury villa in Sardinia.
Eleonora Gaggioli, she also has a glittering past as a TV star and a search on the internet for her throws up several photographs of her posing in her underwear!
Maria Carfagna is an Italian politician and former showgirl and model. After obtaining a degree in law, Carfagna worked for several years on Italian television shows and as a model.
Former Italian Prime Minister Silvio Berlusconi has admitted to paying twin girls to attend his infamous Bunga Bunga 'sex parties'.
Elena Russo, another of Silvio Berlusconi's "little butterflies."