Now that we were able to actually see the Rita Hayworth image as it appeared on the bomb, we decided to revisit Lanahan's original version of events as told to the wire service. His comments, via UP, were published in the June 30, 1946 edition of the Philadelphia Inquirer:
"We stenciled the name in two-inch black letters. Then somebody suggested we needed a picture, so we found an old copy of Esquire and cut out a movie advertisement for Gilda."
See Rita Hayworth in her most iconic role as the firecracker sexy cabaret singer Gilda.
A short clip of The Shawshank Redemption, when Andy ask Red to get Rita Hayworth herself.
This photograph of Rita Hayworth would become one of the most popular pin-ups of World War II, but LIFE refused to put it on its cover, saying it was too risque. By the end of the war, more than 5 million copies of this photo were sold. The U.S. Navy named her, "The Red-Head We Would Most Like to be Ship-Wrecked with".
The history of surfing is made of great achievements by female surfers. Since the early 1920s, surfer girls have been steadily evolving
The Lavender Scare.
The Lavender Scare refers to the persecution of gays from the late 1940s to around 1969

.

Tracking this story Post by Good Stuff.
and testing this new Facebook embedding stuff
Intercepted Calls Prove Syrian Army Used Nerve Gas
Hat Tip -

NSFW

Fred Dude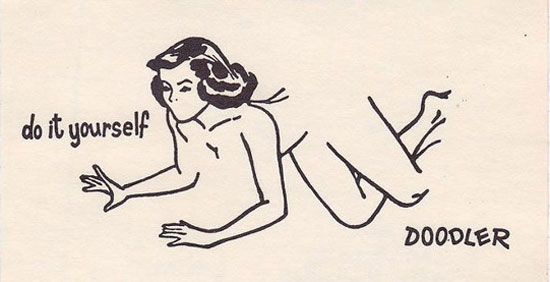 source - David Jablow's Art Blog
If the boss or the kids are around

; don't open the remaining links
Earlier in
Lily Cole
's career she was criticised for being too skinny. Over 2008-2009, however, she appears to have gained a significant amount of weight, as her appearance in the
2010 Pirrelli calendar
testifies.
Living on the Fringes of Society