Thin Legs or Thick Legs on Women?
ZZ Top - Legs
For John Dude, the lover of legs
Paula Deen needs to cook Ana Hickmann some
unidentified fried objects (UFO)
A Trip to Mars: 1910 Science Fiction Film
Produced by Thomas Edison
This is 1910 kinetoscope by Thomas Edison that is thought be perhaps the first American science fiction movie or the first anit-drug public service announcement
.
GOODSTUFF Does Mars
On sol 3425 Opportunity "waded ashore" at Solander Point
NASA astronauts will begin growing and eating their own greens on the International Space Station this December
RAT-TAT-TAT of Tit-Jiggling
Soviet Space propaganda posters
created between 1958-1963
(mouse over stuff)
Soviet Space Propaganda:
Doctored Cosmonaut Photos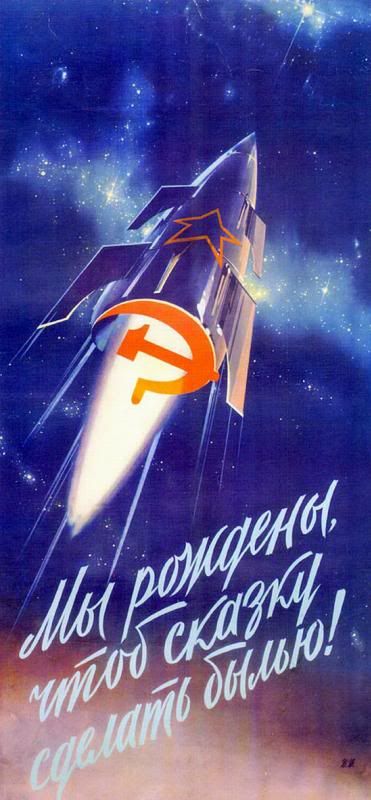 The Soviet Union was far ahead of the U.S. in the "space race" of the late 1950's and early 1960's. By 1965 the U.S.S.R. could take credit for the first satellite, Sputnik-1 (1957), first animal in space (1957), first human in space and Earth orbit (1961), first woman in space and Earth orbit (1963), first spacewalk (1965), first Moon impact (1959), and first image of the far side of the Moon (1959).
Apart from Garfield and Cheshire, how many famous cats do you know? Unlike Hollywood stars who have a great many ways to promote themselves, cats' resources are rather limited and come down to online promotion...
Grumpy Cat
has become the most famous cat on the Internet. But why? What is the big deal?
Grumpy Cat, whose name is actually Tardar Sauce, is an almost normal cat from a small town in Arizona. Her big eyes and frown shaped mouth are what have made her famous. It all started when Bryan Bundesen the brother of Grumpy Cat's owner Tabatha, put a photo of the cat on Reddit. Seeing the huge success it had they decided to create a Youtube video, people loved it and it went viral. From that moment many started to overlay text to the cat's picture mentioning what the cat was thinking, these images or Memes have been shared all over social networks.
Building a Robot Hooker