Elvira swinging some tassels around
(Burlesque Stuff)
Cassandra Peterson
(doing a strip tease) was cited in The Guinness Book of World Records as the youngest dancer to work in Las Vegas. She performed at the Dunes hotel in Las Vegas, where she became "friends" with none other than Elvis Presley! The King convinced her to take up singing and leave Sin City
Elvira doing a Flash Dance thing
Cassandra Peterson performed topless in the 1973 film Working Girls. When it was released on video, it was actually renamed
Elvira Naked
NSFW3
In 1981, actor Cassandra Peterson gave birth to Elvira, Mistress of the Dark, a snap-witted, raven-wigged alter ego with gravity-defying cleavage and a campy knack for introducing and lampooning all manner of deliciously crummy horror movies as the host of the TV series Elvira's Movie Macabre.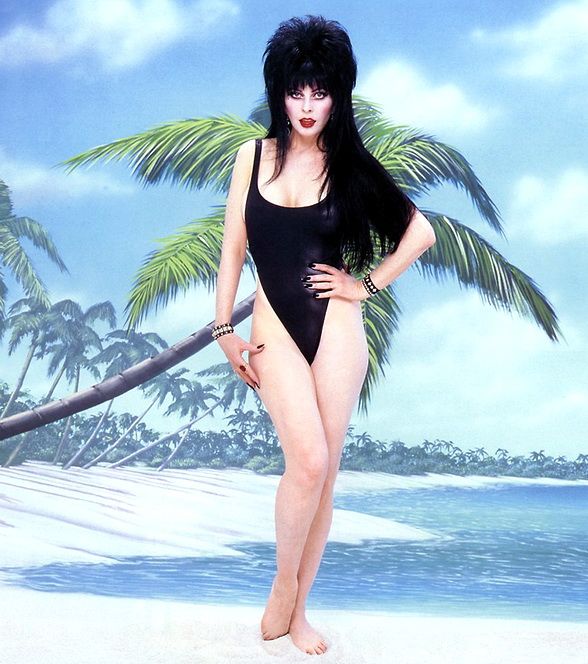 Since first wishing "unpleasant dreams" on her devoted throngs, she's expanded her cloven-footed empire into comic books, video games, and even pinball machines. But it hasn't always been easy for Peterson to walk in her creation's six-inch heels—especially on Halloween
Elvira's House of Mystery by DC Comics (1986)
Robonaut with Astronaut Karen Nyberg
"unpleasant dreams" - Elvira
Princess Leia "Use the Source Goodstuff"