Hey all you cool cats out zig zagging around the blogosphere. Got some Goodstuff for ya... Over the years I have built several "Morning Newspapers" on free websites and the like. However, for different reasons, they have a short shelf life.
Most link/source pages are boring and not very shiny. I am here to change that with a Star Wars (Princess Leia)
theme. By the way, the plan is to update the post/page from time to time.
This video is some sort of parody, that features Chewbacca, lightsabers, two girls in white tank tops, and a bubble bath. The video is directed by Robot Chicken creator Seth Green
I want to grow up and be like these two cool Dudes. Get your in depth news with Glenn Reynolds at
Instapundit
and
NSFW

Fred Dude outputs a sexy news magazine every weekday.
Weird and Wonderful things that go good with
Dark Roasted Coffee
Blogging via Typewriter Dave Berry
Buzzfeed Mashable Reddit(world news)
China Smack
Google
News
CNN (
Asian
) BBC (
Asian
)
Strait Times (Singapore)
Bangkok Pundit The Nation Pattaya News
Stickman covers Bangkok's seedy underbelly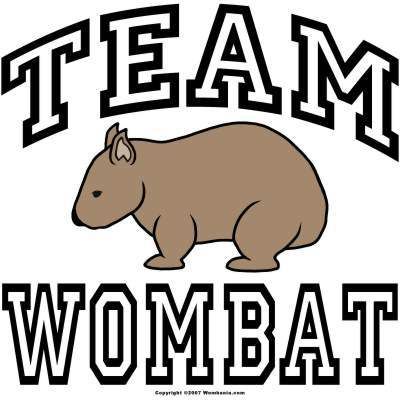 For those who are new to the Rule 5 posts, be advised that while many of the following links are to pictures of attractively (if skimpily) clad young ladies, some of them are to young ladies wearing little or nothing, and these are

NSFW

in most places. Exercise discretion when you click
Best of the Web*
Link around
Goodstuff doing Tumblr thing (

NSFW

)
Izismile
Holy Taco
Break
Acid Cow
Mental Floss
Stumbleupon
Linkiest
Leenks
Drunken Step Father
From Don Bailey - "I read Good Stuff for the articles. (What? It could happen!) I gotta say, I didn't know if anybody could look better than Beyonce does, but Selma Hayak in the snake dance, and Britanny Spears in this video peaked my interest meter higher."
Sexy Star War Girls
Rule 5 Saturday - Chicks Who Dig Star Wars
Brian and Mafia chicken continue to ponder the imponderables!
Bert the Mensa Chicken
The Weekly World News reporter
Matthew Cole is not a
chicken
but he is a
Sailor Against Dolphins
George Takei page is fun
Facebook is good for long term projects
Here at GOODSTUFF'S Carbon Offset Marketplace and Exchange
(G-COME) are expanding our services to better serve our blogging friends. We are creating a new space age cryptocurrency, GoodBit!
(1 - 108) of 1000 have been issued (09 Feb 2014)
GOODSTUFF
s online Weather Report
GOODSTUFFs Online Calendar
Day and Night World Map
Ever Wonder What's Under the Wookies Fur?
Uncyclopedia
Online Sources for Reliable, Researched Facts
Carrie Fisher, a long time ago