Huge meta blog with Cindy Crawford
Back in the day, I had the biggest crush on Cindy Crawford. She was big time back then, a huge model, was doing some movies, and everywhere you turned you read about Cindy Crawford, and saw sexy photos of her.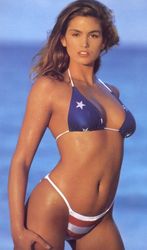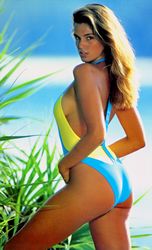 GOODSTUFFs crazy Cindy Crawford photo album
This stuff is getting crazy! There appears to be a group of Puritans that reported and down voted this tame gallery out of existence
Cindy Crawford had actually once posed for PETA's Fur Campaign and even signed a statement declaring that she would speak up for animals by refusing to wear fur. Shortly after Cindy Crawford was photographed with a whole family dead animals
THE WORLD IS OUT OF BALANCE!
Pirelli is doing things a bit differently for its 2016 calendar. Rather than adhere to the racy blueprint of scantily clad young super models, the company has decided to highlight 12 of the world's most inspiring women, including artists, activists, and athletes.
Rule 5 - Them Ain't Turkeys, Them Are Ducks
Compiled by the hot Wombat Dude