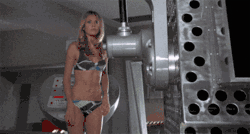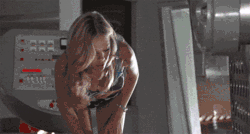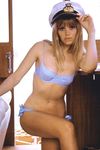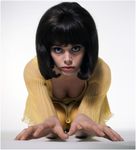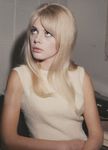 Mocho Dude has plenty of Britt Ekland photos

Britt Ekland had an affair with rocker Rod Stewart in the mid-'70s, and sang French on his smash hit Tonight's the Night (3:15). When Britt Ekland she found out he was unfaithful to her, she filed a $12.5-million palimony suit, claiming that she gave up much of her career for him and that she deserved a large portion of his income as compensation. The lawsuit was dismissed by the courts.
Whenever Isis was needed, Andrea Thomas would reveal the amulet and recite an incantation ("O Mighty Isis!") and she would be transformed into the goddess Isis.